Nestled in the heart of Europe, Maastricht is a city that effortlessly weaves together the threads of history, culture, and modern life. Its cobblestone streets, historic buildings, and vibrant atmosphere create an inviting ambiance that beckons travelers from around the world. From the moment you set foot in Maastricht, you'll be greeted by a sense of warmth and diversity that defines the city. Maastricht's past as a Roman settlement is evident in its architecture and layout, and its medieval roots are preserved in the stunning churches, squares, and alleyways that dot the landscape.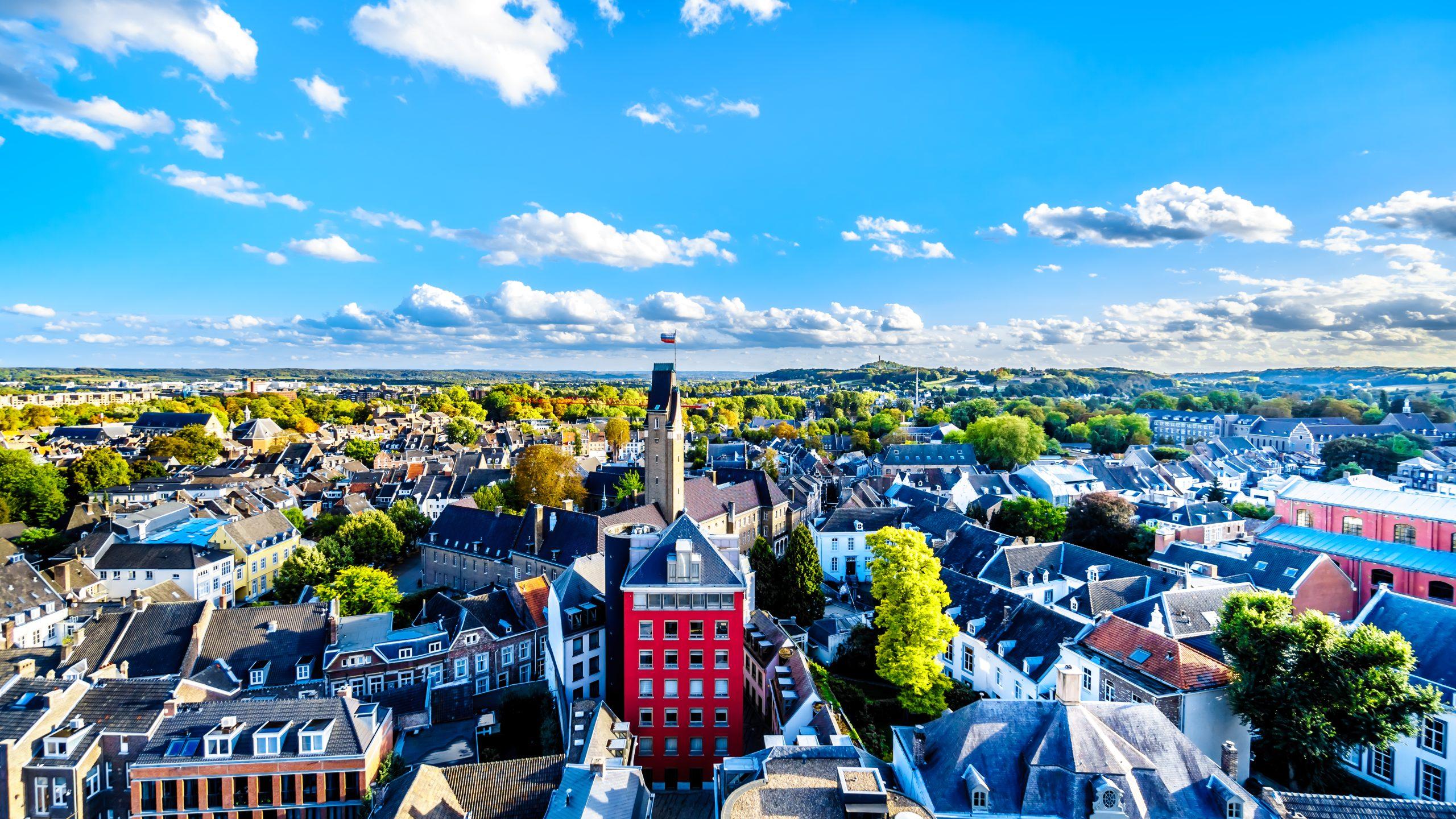 As you explore Maastricht's winding streets, you'll encounter a plethora of cultural experiences. he city thrives with a dynamic fusion of cultures, fueled by its position as a hub of international education and trade. Students from various corners of the globe converge here, infusing the city with youthful energy and diverse perspectives. This blend of old and new, tradition and innovation, creates an atmosphere that is both timeless and modern. Art galleries, museums, and theaters provide a canvas upon which the city's artistic identity flourishes. In every corner of Maastricht, there's a story to uncover, a flavor to taste, and an experience to cherish.
Traveling to Maastricht
Getting to Maastricht is convenient and accessible. The city is well-connected by various transportation options. If you're flying, Maastricht-Aachen Airport offers international flights and is just a short distance from the city center. Alternatively, you can fly into larger airports like Amsterdam's Schiphol Airport and take a train to Maastricht, which takes approximately 2.5 hours. The city is also easily reachable by train from major European cities, making it a convenient destination for travelers. Additionally, there are good road connections, and Maastricht is accessible by car or long-distance bus services. Once you arrive, you'll be greeted by a charming and historic city with plenty to explore.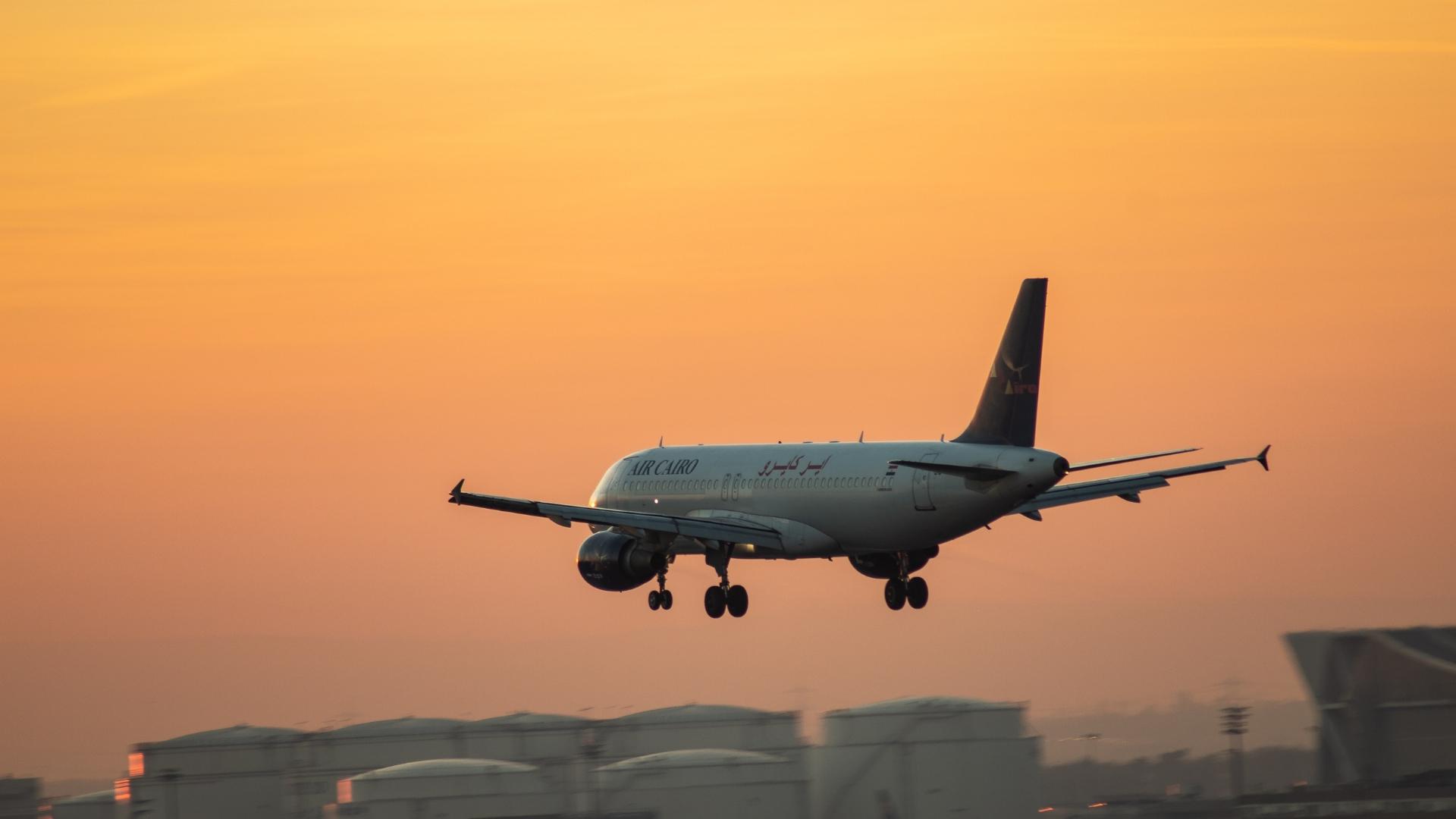 Maastricht-Aachen Airport (MST), serves as the primary airport for the city and the surrounding region. It offers domestic and international flights to various destinations in Europe. Eindhoven airport is also only 90 kilometres away from Maastricht, while Brussels or Dusseldorf offer further options to reach the city.
Read more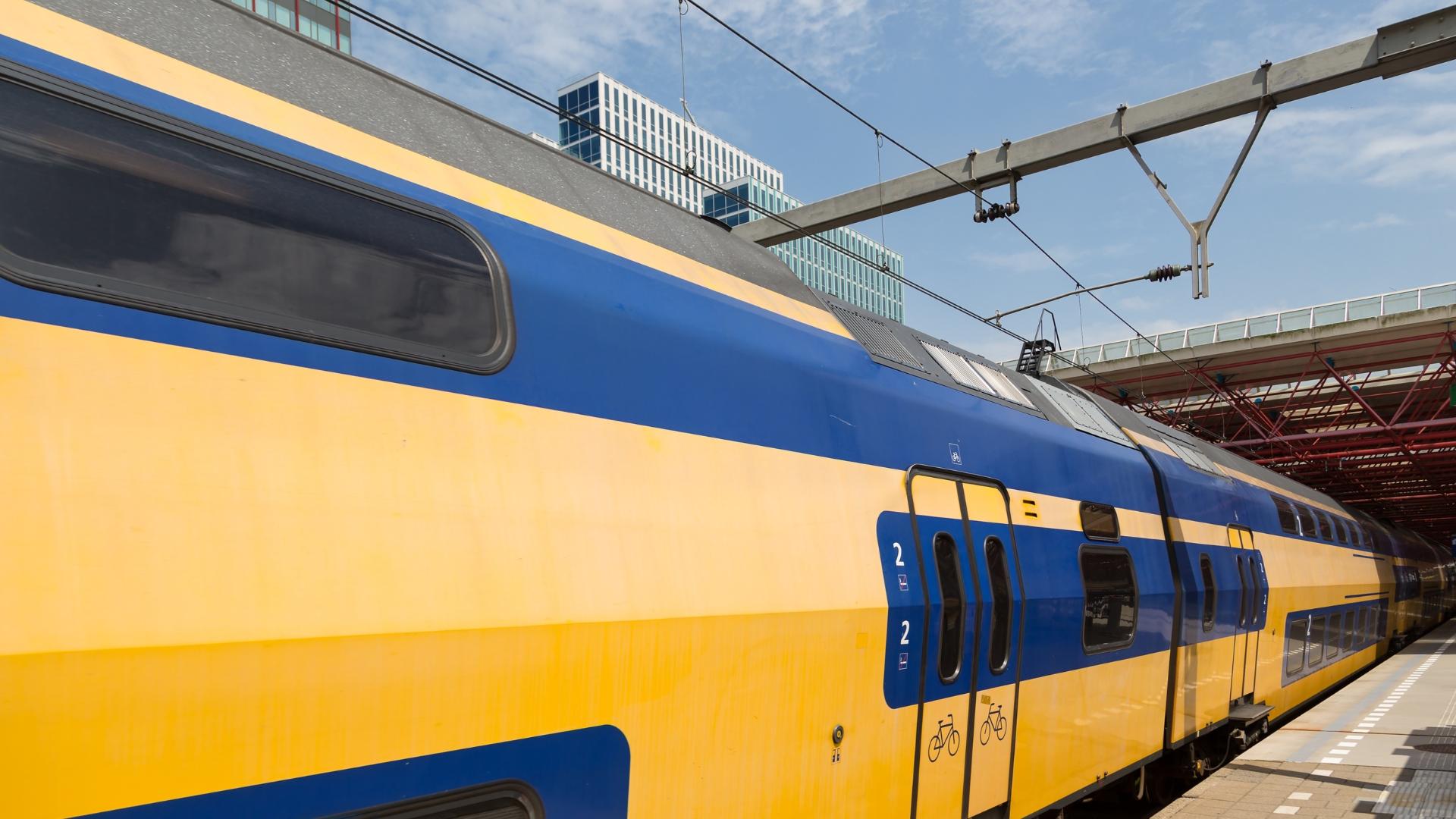 In terms of train travel, Maastricht has good rail connections to major cities in the Netherlands, as well as to neighboring countries like Belgium and Germany. The city's central train station, Maastricht Centraal, serves as a key transportation hub.
Read more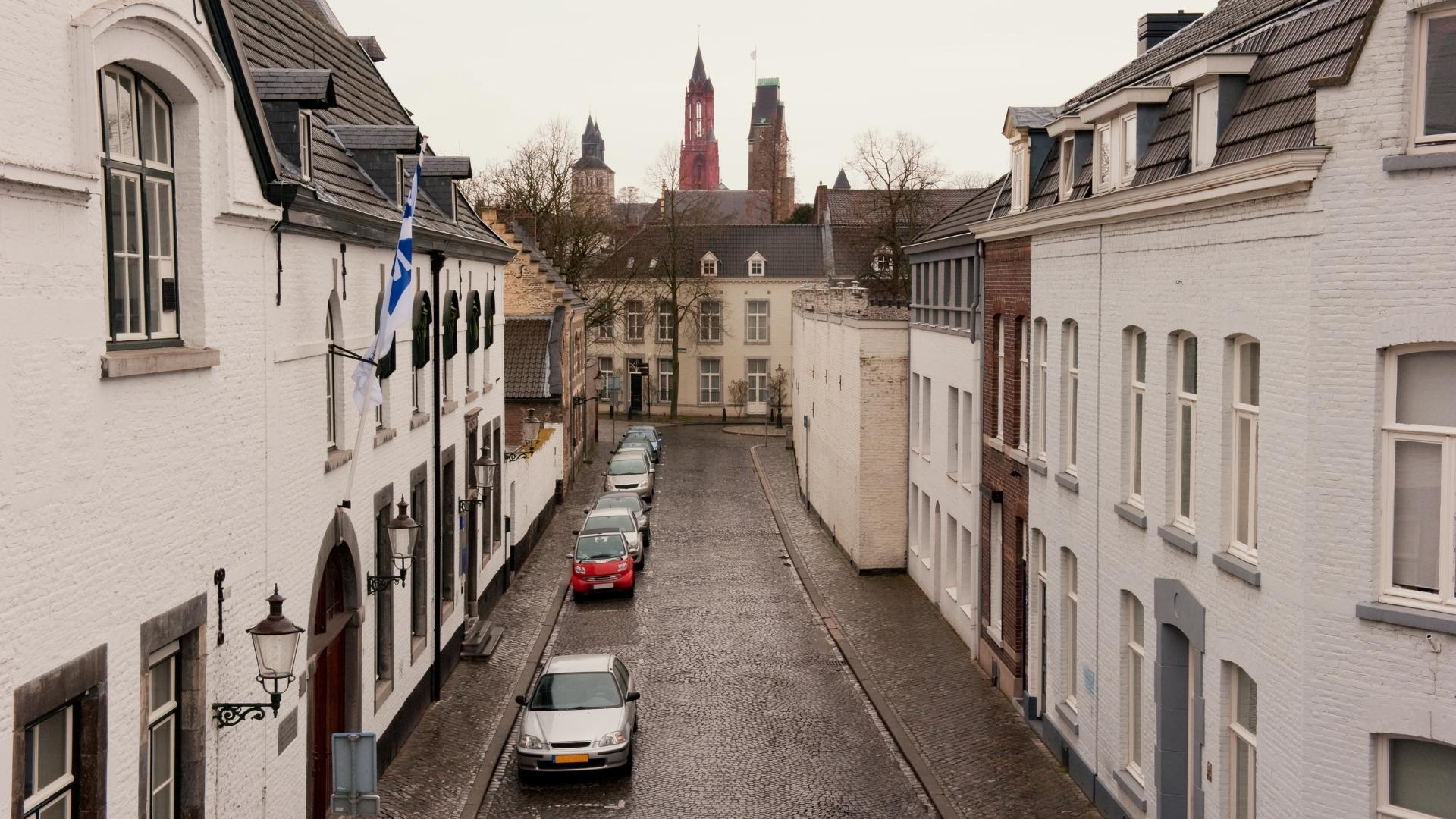 Maastricht is well-connected by road and is easily accessible by car. The city is situated in the southern part of the Netherlands and is well-connected to the Dutch highway network, making it accessible from various directions.
Several major highways serve Maastricht, including the A2, which runs from Amsterdam to Maastricht and further south towards Belgium. The A79 connects Maastricht to the A76, providing access to cities like Heerlen and Aachen in Germany.
Read more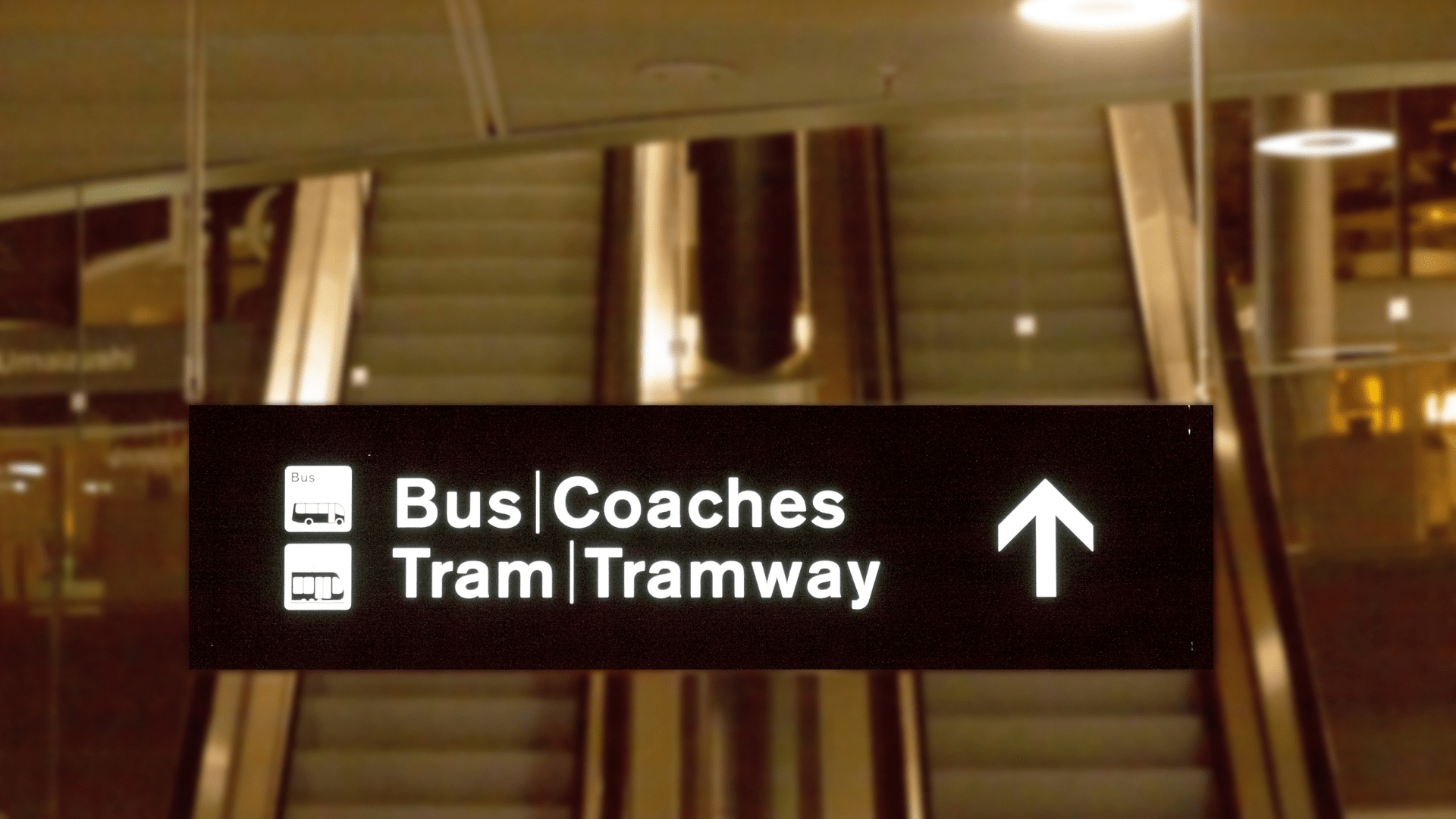 From the airport to Maastricht
The Arriva bus line 30 provides a convenient transportation option for travelers arriving at Maastricht-Aachen Airport. With the bus stop located right in front of the terminal, it offers easy access to the city of Maastricht and other nearby destinations. The bus's route, includes stops at the NS railway stations of Maastricht, Sittard, and Beek-Elsloo.
There is also a good connection from Eindhoven airport with trains from Eindhoven Central Train station going towards Maastricht.
Read more
Getting around Maastricht  
Maastricht, being a relatively small city, offers easy exploration by foot or bike, as most places are within walking or biking distance. The city boasts an extensive network of biking paths, ensuring safe and enjoyable travel throughout the charming streets and neighborhoods. You can also purchase an OV-Schipkaart and use the convenient public transportation which includes well-connected bus lines.
Things to do in Maastricht
Embrace the warmth and diversity of Maastricht, where a dynamic fusion of cultures and experiences awaits. From cultural landmarks to scenic escapades, this city leaves no stone unturned in delivering a delightful journey for all who step foot on its cobblestone streets. As you explore Maastricht, you'll be captivated by its rich history and captivating architecture. With an enchanting blend of old-world charm and contemporary energy, the city promises an immersive and memorable experience for every visitor.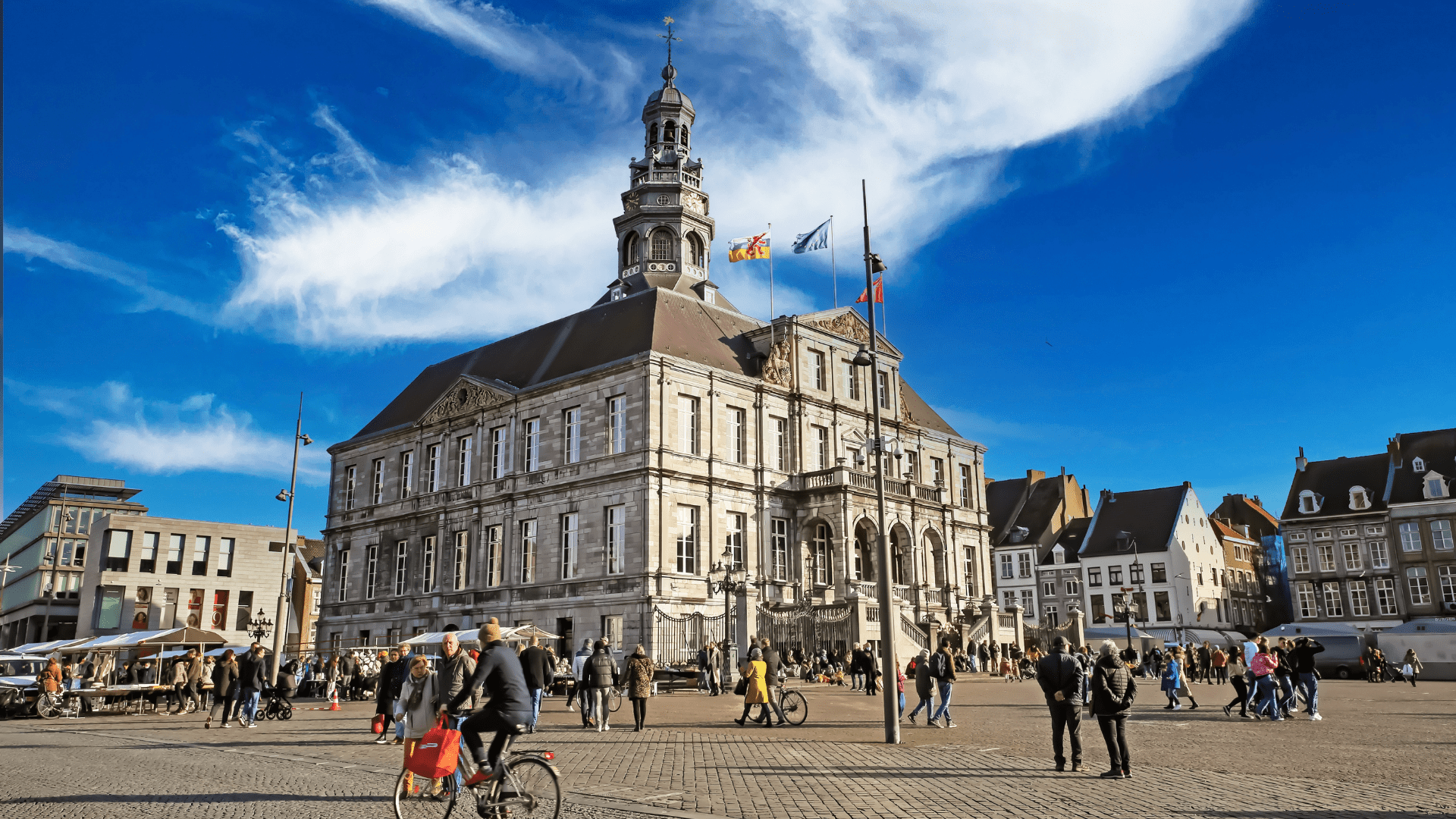 Maastricht Market Square (Markt)
Kickstart your self-guided walking tour at the heart of the city - the vibrant Market Square, known as Markt. The edges of Markt are adorned with inviting cafés, where you can enjoy a leisurely break. Among the city's notable landmarks is the Dutch Baroque Stadhuis, which serves as Maastricht's city hall. Originally constructed as a Cloth Hall in the 1650s, its neoclassical façade stands out, boasting an impressive doorway accessed via a grand double staircase.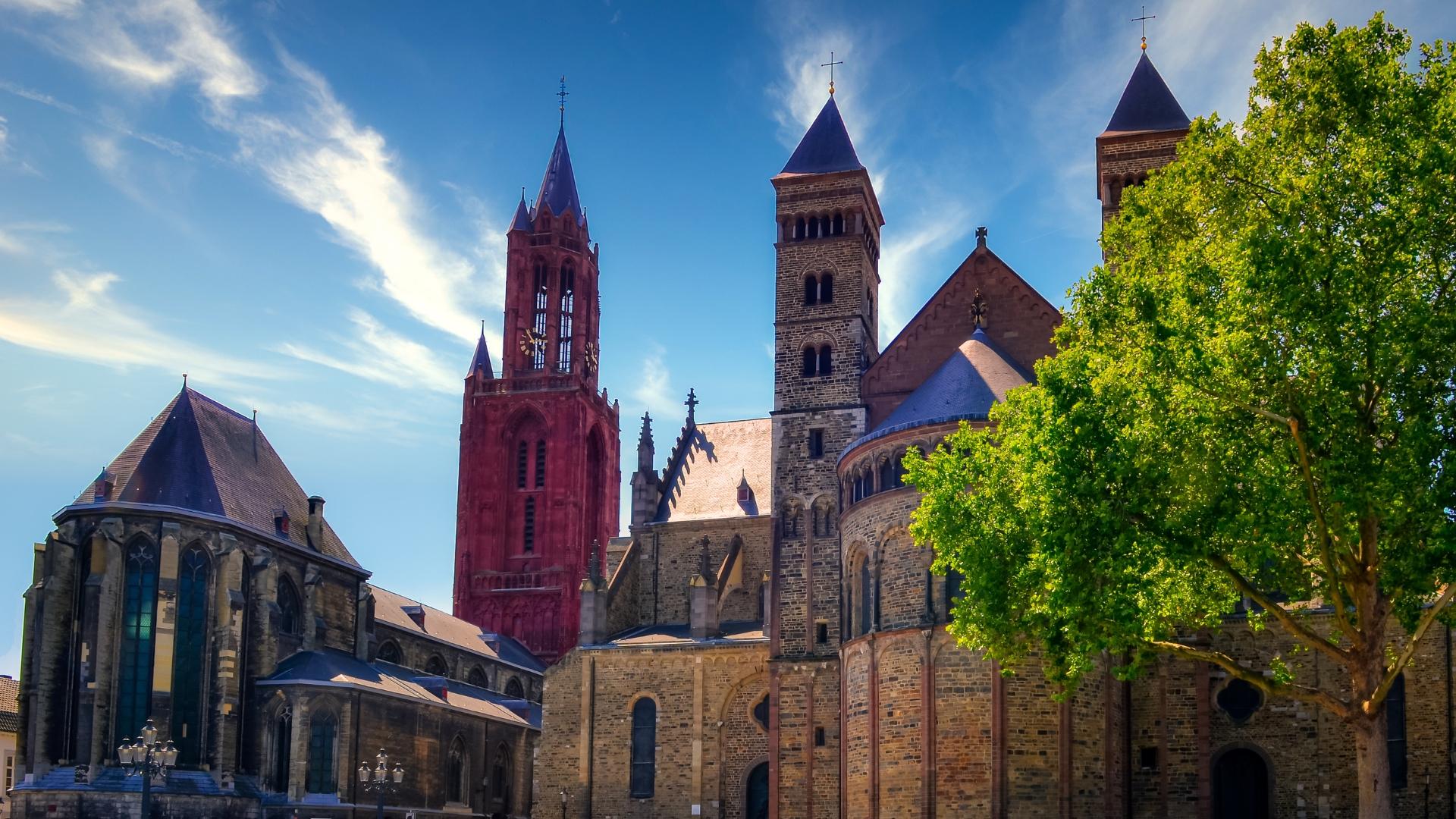 Basilica of St. Servatius
Maastricht's grandest square is home to the majestic Sint Servaasbasiliek (Basilica of St. Servatius). This monumental church, fondly called 'Sintervaos' in the local dialect, graces the historical center of Maastricht, nestled between Vrijthof square, Keizer Karelplein, and Henric van Veldekeplein. Legend has it that the basilica was erected on the burial site of St. Servatius, making it the oldest surviving church in the Netherlands and an UNESCO world heritage site.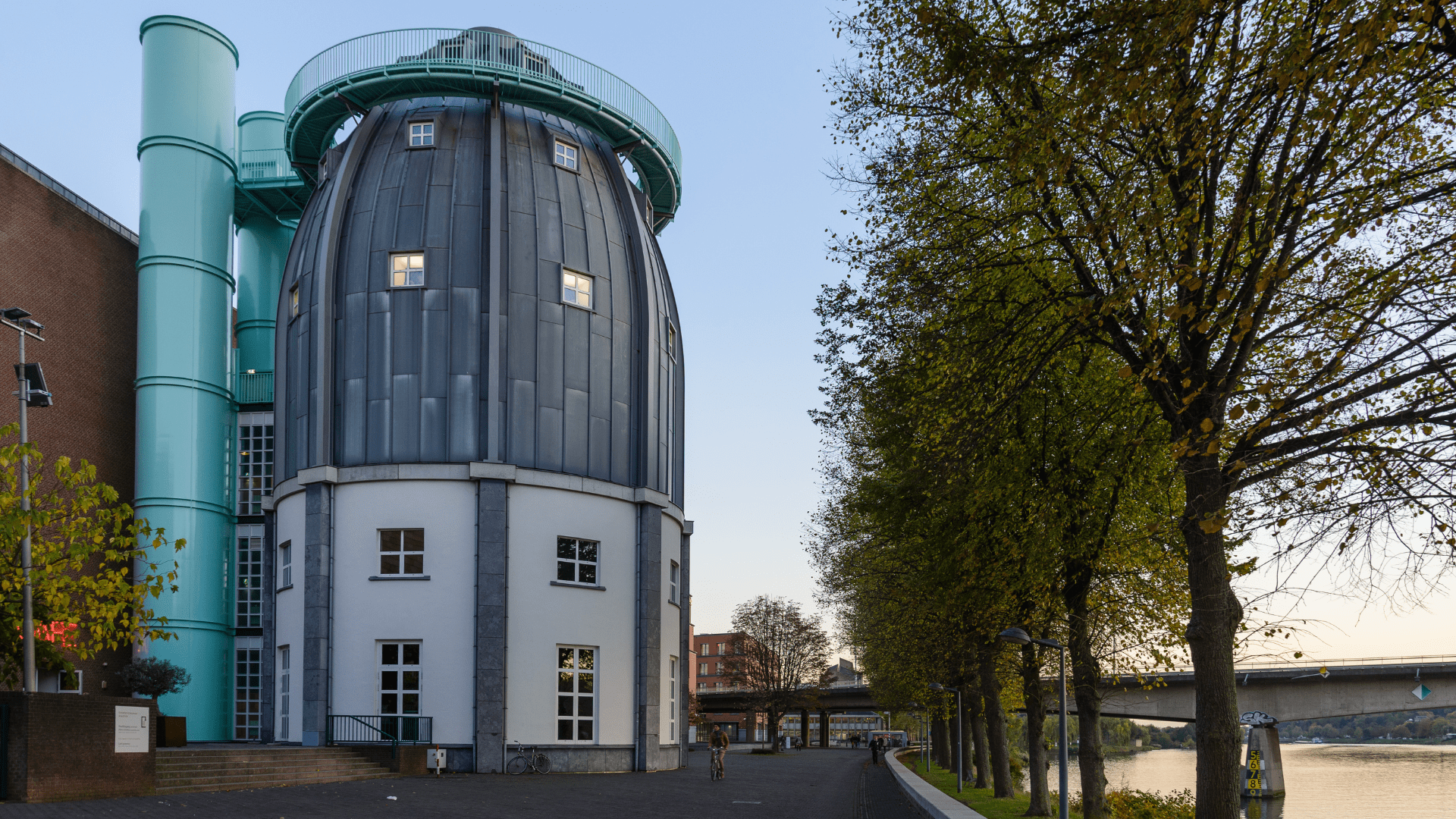 Bonnefanten Museum
On the picturesque banks of the River Maas stands the remarkable Bonnefanten Museum, an architectural marvel resembling a futuristic 1950s rocket ship. Its name traces back to the museum's previous convent residence, renowned for its well-behaved children, the ``bons enfants.`` The palatial edifice, with a striking conical tower reminiscent of a rocket ship, is now home to an extensive and impressive array of artworks.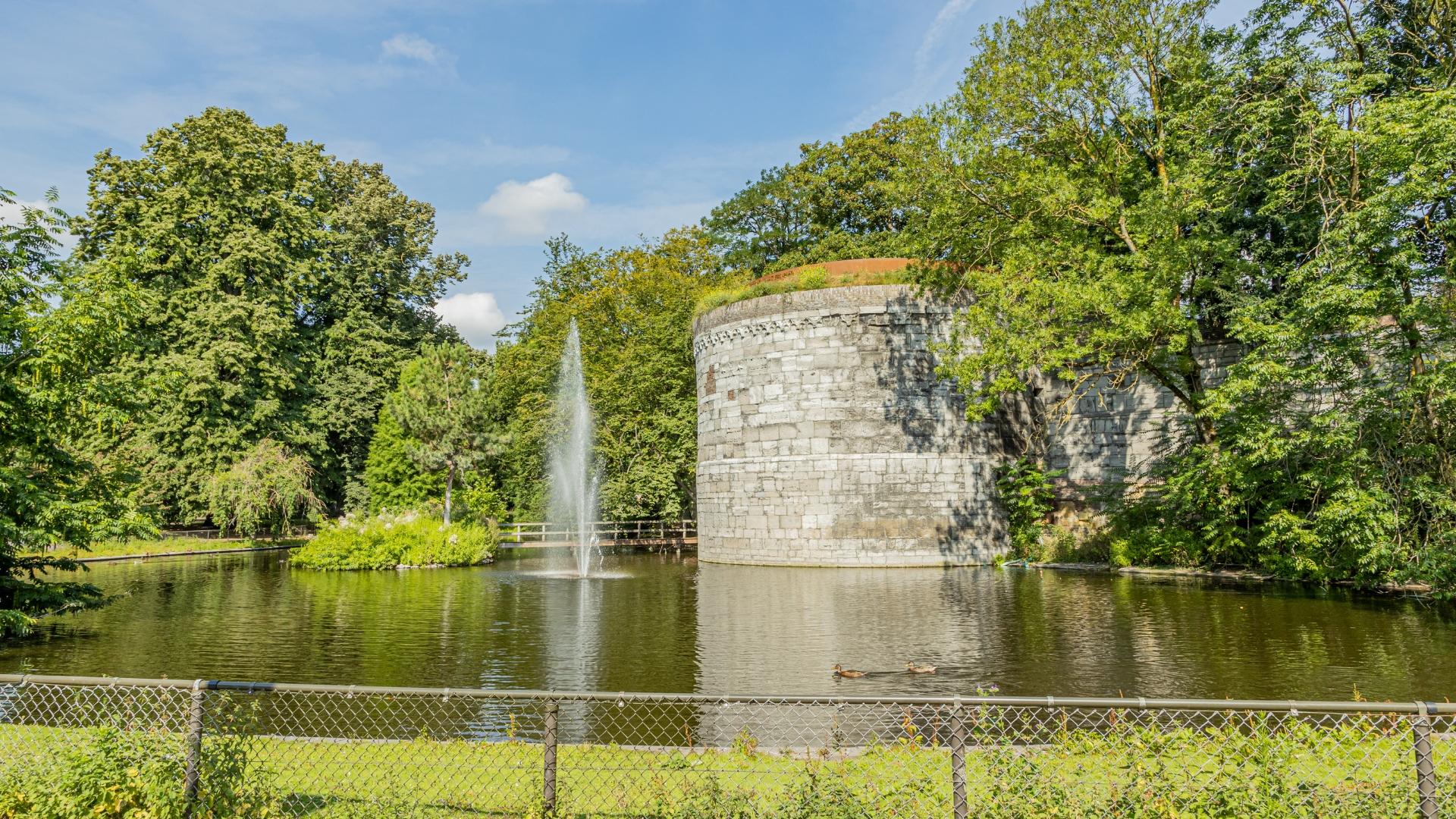 Maastricht City Park
You have to take a stroll around the city park - a calm and beautiful blend of history and nature. Choose a spot on the lawn near the cannons and bask in the glorious sunny weather, or take a leisurely stroll along the historic city walls where you can find many hidden gems and enjoy a breathtaking view of the park.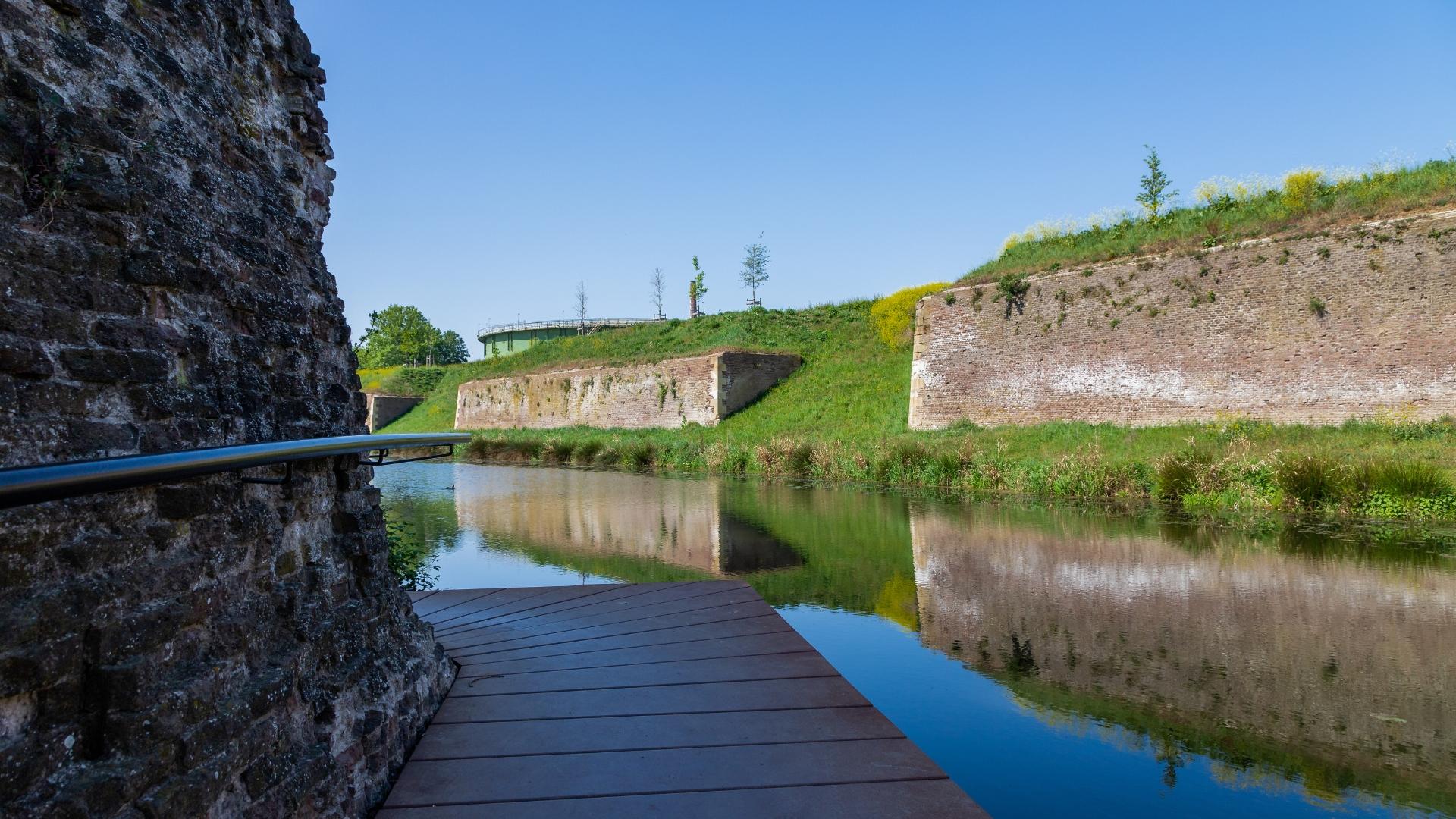 Frontenpark
Discover the Frontenpark, an extraordinary urban oasis unlike any typical city park. Here, you won't encounter meticulously manicured lawns; instead, you'll be captivated by an enthralling and untamed slice of nature nestled in the heart of the city. Encompassing an impressive 20 hectares, the Frontenpark proudly stands as the wild and unbridled backyard of the Sphinxkwartier. Years of neglect have unleashed nature's reign, transforming the park into a thriving space that embraces natural growth, preserves cultural heritage, and hosts events seamlessly.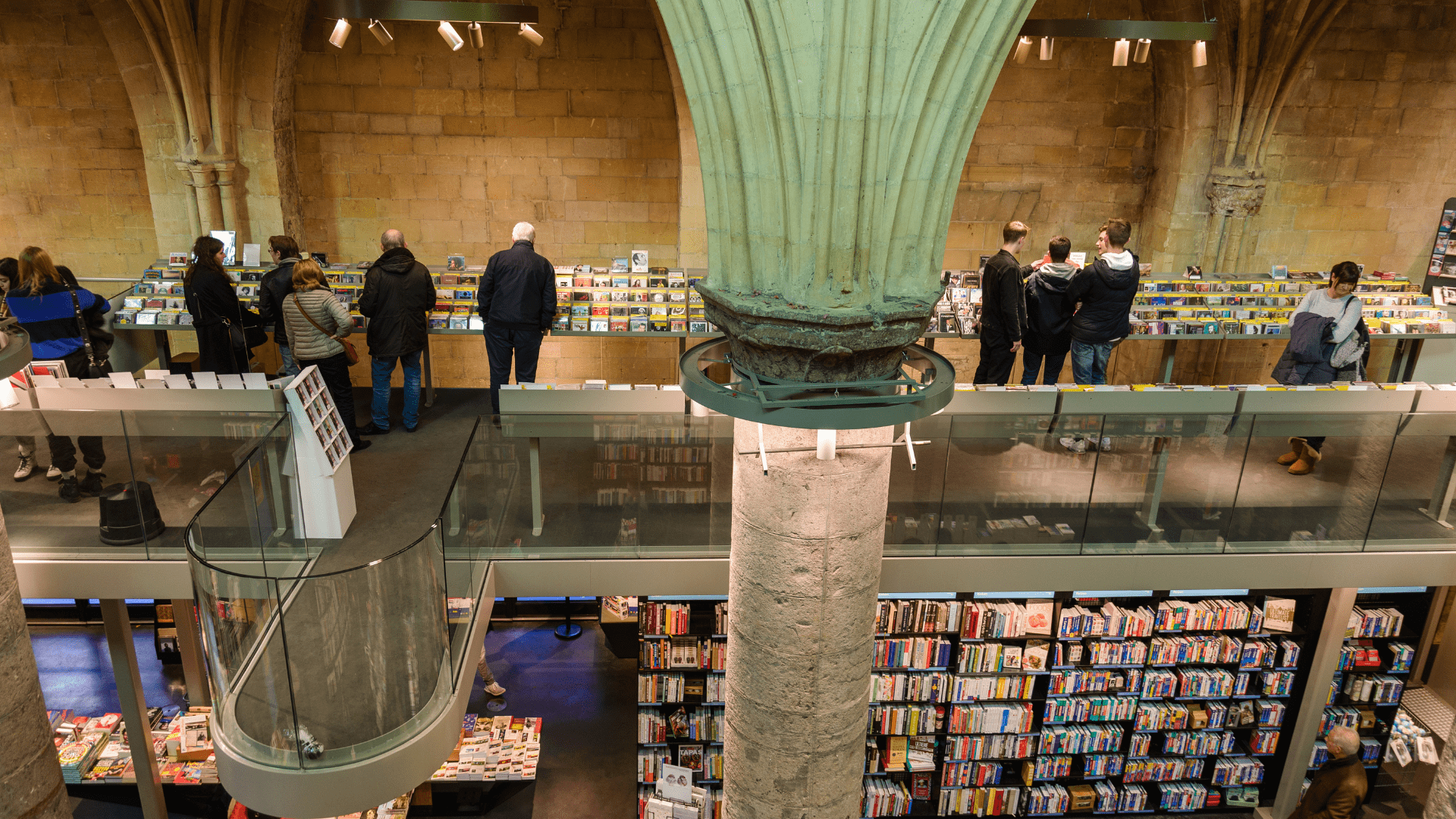 Dominican Bookshop
Since the autumn of 2006, the extraordinary Dominicanen bookshop (formerly known as Selexyz Dominicanen and Polare Maastricht) has found its home in the centuries-old Dominicanenkerk (Dominican church) in Maastricht. Two centuries ago, the church lost its sacred purpose and witnessed various uses throughout the years, serving as a reptile house, bicycle shed, and even a 'carnival temple.' The Dominicanen bookshop boasts an extensive selection of books, music, and professional literature. Surprisingly, it also captivates the interest of non-book enthusiasts, making it a must-visit destination in Maastricht.